Staff Pick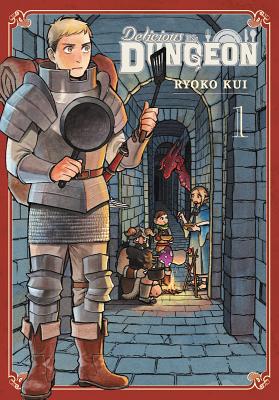 Delicious in Dungeon, Vol. 1
Publication Date:
May 23rd, 2017
Next Chapter Booksellers
21 on hand, as of Dec 8 10:52pm
(Manga)
On Our Shelves Now
Staff Reviews
A fighter, a wizard, and a thief lose their cleric to a dragon. Beaten, broke, and grieving, they vow to recover and resurrect her before she's totally digested. With the majority of their supplies left in the dungeon, they're perilously low on resources... until the fighter Laios suggests they sustain themselves on the dungeon's most abundant resource: monsters. Ryoko Kui's appealing character designs, stellar draftsmanship, and her fascination with ecology take Delicious in Dungeon from a loving D&D tribute to what might be the best fantasy manga (or comic, period) of the 2000s.
— Emily B
Description
When young adventurer Laios and his company are attacked and soundly thrashed by a dragon deep in a dungeon, the party loses all its money and provisions...and a member! They're eager to go back and save her, but there is just one problem: If they set out with no food or coin to speak of, they're sure to starve on the way! But Laios comes up with a brilliant idea: "Let's eat the monsters!" Slimes, basilisks, and even dragons...none are safe from the appetites of these dungeon-crawling gourmands!