Staff Pick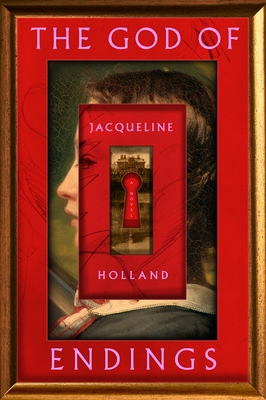 The God of Endings: A Novel
Publication Date:
March 7th, 2023
Publisher:
Flatiron Books
Next Chapter Booksellers
10 on hand, as of Dec 8 10:52pm
(Science Fiction)
On Our Shelves Now
Staff Reviews
No sparkly vampires here - this story is not one of sensationalized vampiric lore. In this novel, the vampire's way of life proves to be an extension of the Old Slavic tales made real - such as Czernobog and the Saker, amongst other who lurk in the runes and shadows. Flowing like the river of time and memory itself, The God of Endings is a novel that ambles along while still retaining tension at its foundation. With stunning prose, from the first paragraph to the last, I just wanted our world to slow down, so that I could take everything in. 
— Emily K.
By the end of the first page, I knew I would follow this narrator anywhere, and I would do it again without hesitation. The suspense of how both storylines play out is perfect, the voice is persuasive and vivid. This is a novel to sink into.
March 2023 Indie Next List
Description
"A new kind of vampire story, and the result is a surprising and spellbinding tale." —Laura Moriarty, New York Times bestselling author of The Chaperone

"Great for fans of Interview with a Vampire and The Invisible Life of Addie LaRue." —Library Journal
Suspenseful and enchanting, this breathtaking debut spans history, weaving a story of love, family, history, and myth as seen through the eyes of one immortal woman.
Collette LeSange has been hiding a dark truth: She is immortal. In 1834, Collette's grandfather granted her the gift of eternal life and since then, she has endured centuries of turmoil and heartache.
Now, almost 150 years later, Collette is a lonely artist running an elite fine art school for children in upstate New York. But her life is suddenly upended by the arrival of a gifted child from a troubled home, the return of a stalking presence from her past, and her own mysteriously growing hunger for blood.
Combining brilliant prose with breathtaking suspense, Jacqueline Holland's The God of Endings serves as a larger exploration of the human condition in all its complexity, asking us the most fundamental question: is life in this world a gift or a curse?
Praise for The God of Endings: A Novel
A Most Anticipated Book of 2023 by Book Riot, B&N Reads, LitHub, Polygon, Library Journal, E! and more!

"What begins as a traditional vampire tale, satisfyingly taking in both New England and Eastern European lore, soon morphs into a wartime romance, and then again into a psychological thriller in the modern, 80s-set story strand, in which Collette runs a preschool for privileged children... Holland has been praised for her lush prose, but ornamentation never gets in the way of a propulsive story, nor obscures the truly terrible possibilities of existence without end."
—Esquire
"With her debut, Holland has carved her name on the wall of authors whose work obliterates any discussion of literary fiction versus genre fiction because it is both. To produce a first novel that joins the ranks of writers such as Carmen Maria Machado, Silvia Moreno-Garcia, Brian Evenson, and Stephen Graham Jones, to name a few, is a superb accomplishment—and one that should make everyone excited about whatever Holland publishes next."
—NPR

"An atmospheric vampire tale that wrestles with existential questions of being and philosophy rather than bloodlust and gore, The God of Endings is a dark, beautifully written story about what it means to live forever, and the grief and loneliness that walk hand in hand with immortality. Slow-moving and occasionally quite grisly, Jacquelin Holland's debut weaves elements of Slavic folklore throughout her thoroughly modern exploration of the search for meaning in a world where, for central character Collette, everything inevitably fades away."
—Paste Magazine

"Holland challenges the ways that we tell stories about ourselves. In doing so, she has infused the vampire novel with new blood. The God of Endings becomes a meditation on the ways that eternal life requires a constant reckoning with the sins of the mortal."
—Minneapolis Star Tribune
"A reflective and poetic take on the nature of immortality... Holland's refreshing vampires lean philosophical as they struggle with immense grief and loneliness."
—Publishers Weekly (starred review)

"Through decadently vivid prose... this hefty novel meditates on major themes such as life, love, and death with exceptional acumen. A new and contemplative take on the vampire novel."
—Kirkus Reviews
"Atmospheric prose and excellent character development. Great for fans of Anne Rice's Interview with a Vampire and V. E. Schwab's The Invisible Life of Addie LaRue."
—Library Journal

"A masterful debut novel... Holland proves herself to be the god of endings as she ties everything together and delivers a multi- layered emotional punch at the end of the novel that both questions and affirms the nature of life and human existence.... Let's hope that [this] is just the beginning for Jacqueline Holland."
—Grimdark Magazine
"Sweeping and evocative, this novel is a beautiful journey through the centuries of a wholly unique life. It explores the savagery of loss and grief and the paradoxical fragility and endurance of love. It raises powerful and thought-provoking questions about motherhood, and how to live, and the ending will stay with me for a long time in the best possible way."
—Jennifer Saint, author of Elektra and Ariadne
"Holland's lush prose welcomes the reader into a new kind of vampire story, and the result is a surprising and spellbinding tale of struggle and love and protection that leaves you wondering who the real monsters are."
—Laura Moriarty, New York Times bestselling author of The Chaperone
"The God of Endings is propulsive, a compelling rumination on what makes a life worth living. Spanning centuries and continents, an immortal narrator grapples with her own humanity—or lack thereof—in this dazzling debut."
—Lily Brooks-Dalton, author of Good Morning, Midnight