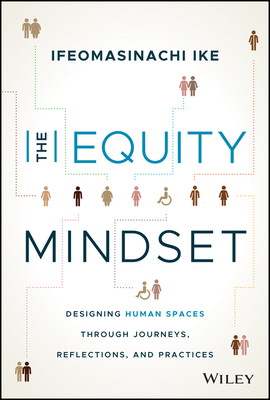 The Equity Mindset: Designing Human Spaces Through Journeys, Reflections and Practices
Publication Date:
September 20th, 2023
Description
Learn to implement the intentional practices and make the hard decisions that true equity demands
In The Equity Mindset, celebrated researcher, attorney, and activist Ifeomasinachi Ike delivers a moving and impactful exploration of why equity is so important, the shortcomings of institutional diversity and inclusion (D&I) initiatives, and how we creatively and boldly design cultures centering the expertise of those who know first-hand how inequity has shaped work culture. The book examines the dynamics of normalized institutional oppression, offers real-world case studies, and provides readers with new practices, key performance indicators (KPIs), and milestones for measuring the success of modern DEI efforts. At its core, The Equity Mindset is about adopting a problem-solving mentality to address social inequities to ensure we all thrive.
This nuanced treatment of principles, practices, and production also includes:
Practitioner interviews with guidance on how each person, regardless of industry, can advance equity personally and professionally
Strategies for addressing organizational bias, inequity, and lack of representation
Tools for leaders and decisionmakers seeking concrete steps to create safer cultures for communities historically marginalized
A can't-miss resource for managers, executives, board members, and other business leaders, The Equity Mindset is for those with and without traditional authority who seek to advance the movement for equitable treatment in every environment.